YouTube - How to get Embed Code
To copy the embed Code from YouTube:
Step 1.Navigate to the video on YouTube. Step
2.Click on the Share button. Step
3.Click on the Embed button. Step
4.Copy the Embed Code so as to paste into your artHIVES website using these
Video Embedding Instructions.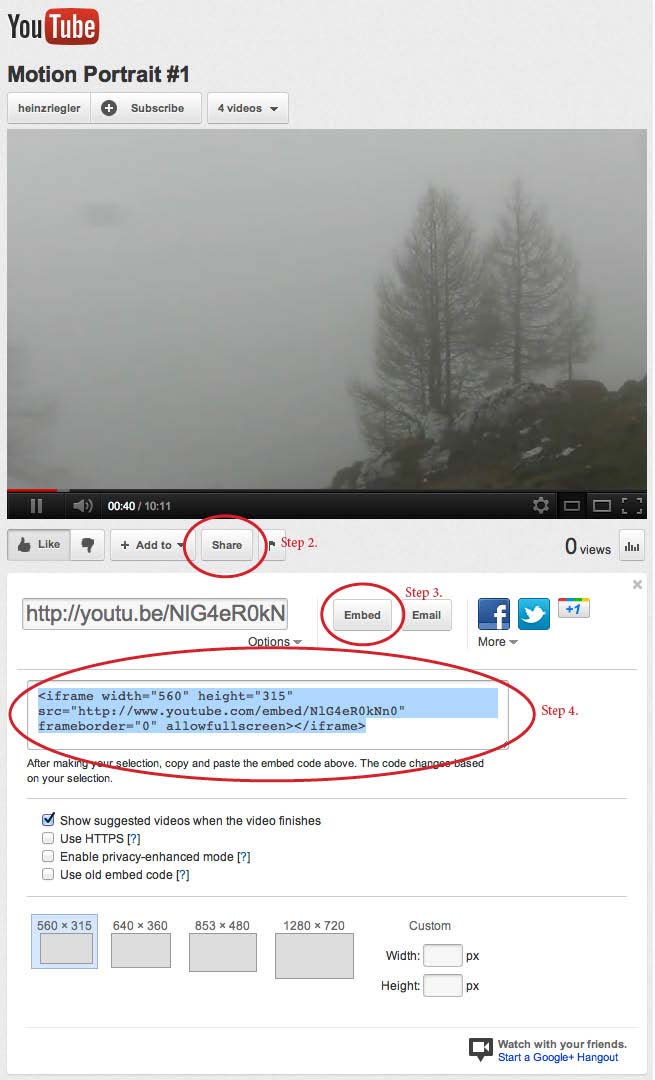 ---