Embedding Video
You can add video from Video sharing sites (like YouTube and Vimeo) to any page of your website using the Rich Text Editors. This function has been disabled for some Title fields that already link to other pages. (eg. Gallery titles link to a gallery page). 
STEP 1. Copy the embed code from the video sharing website hosting your video. - click here for Vimeo instructions - click here YouTube instructions
STEP 2. Click the "insert/edit embedded media" button in the Rich Text Editor. 

STEP 3. Click the "Source" tab in the pop up window.
STEP 4. Paste the embed code (from STEP 1) into the window.
STEP 5. Click the "Insert" button. N.B. Your embedded video will not display in the Rich Text Editor and will be seen as a yellow box (see below). Preview your website to check that you video has uploaded and displayed as you intended.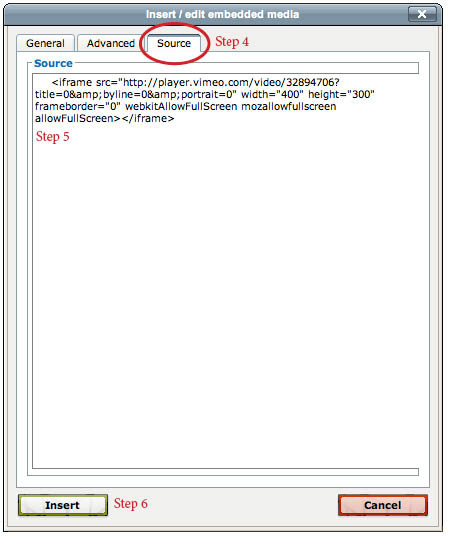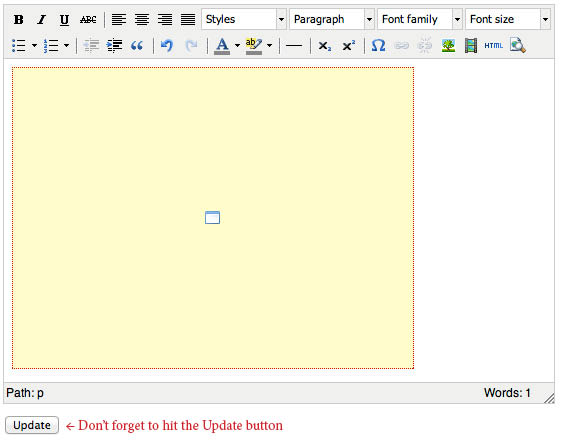 STEP 6. Don't forget to Click the "Update" button at the bottom of the page to save changes.
---